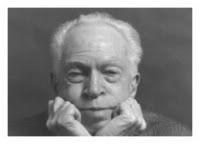 Prolific author Clyde Robert Bulla died last week at the age of 93. According to the
obituary in the LA Times
, Mr. Bulla "wrote more than 60 children's books, most fiction but some nonfiction, starting in 1946 with
The Donkey Cart
."
He once said,
"I'm reaching children at very impressionable age levels — third to sixth grade, 8 to 11 years old. I have to be very careful what I write about.
"
I remember reading his book,
The Ghost of Windy Hill
when I was in the 2nd or 3rd grade. It was one of my favorite books at the time. I mean, I *really* loved that book! I read it several times, until it was tattered. Maybe I will try to find a copy at the library tomorrow...
There are not many obituaries online (yet), so the one at the
LA Times
is probably your best bet.