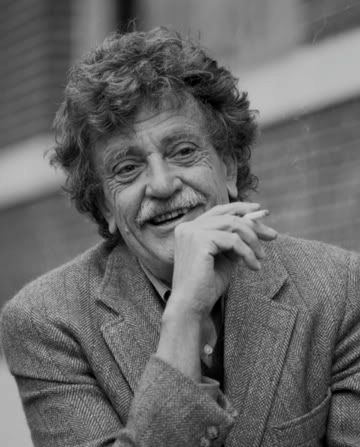 Kurt Vonnegut, novelist and humanist, has died at the age of 84.
That hurts, typing that.
While I suppose the headline should not have been wholly unexpected -- he *was* 84 and he *did* smoke unfiltered cigarrettes for years and years (though those did not, int the end, kill him; apparently, he fell some weeks ago and sustained injury at that time) -- it punched me in the gut. My first reaction (after crying) was to call
The Boy
. But, as it was 4am, I did not think his parents would be too pleased. My next reaction was to read one of my favorite passages: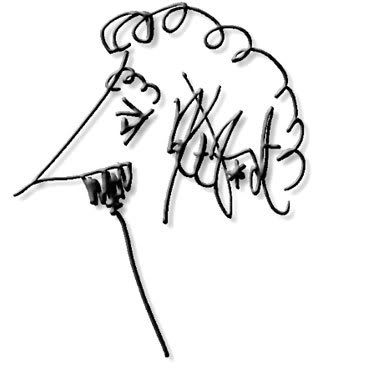 Hello, babies. Welcome to Earth. It's hot in the summer and cold in the winter. It's round and wet and crowded, At the outside, babies, you've got about a hundred years here. There's only one rule that I know of, babies --:

God damn it, you've got to be kind.
There's a really spectacular Vonnegut
website here
. His
official website is here
. There are
many, many obituaries on-line
. Even
Al Jazeera is reporting
the news.
Honor him by reading his work and remembering:
God damn it. You've got to be kind.